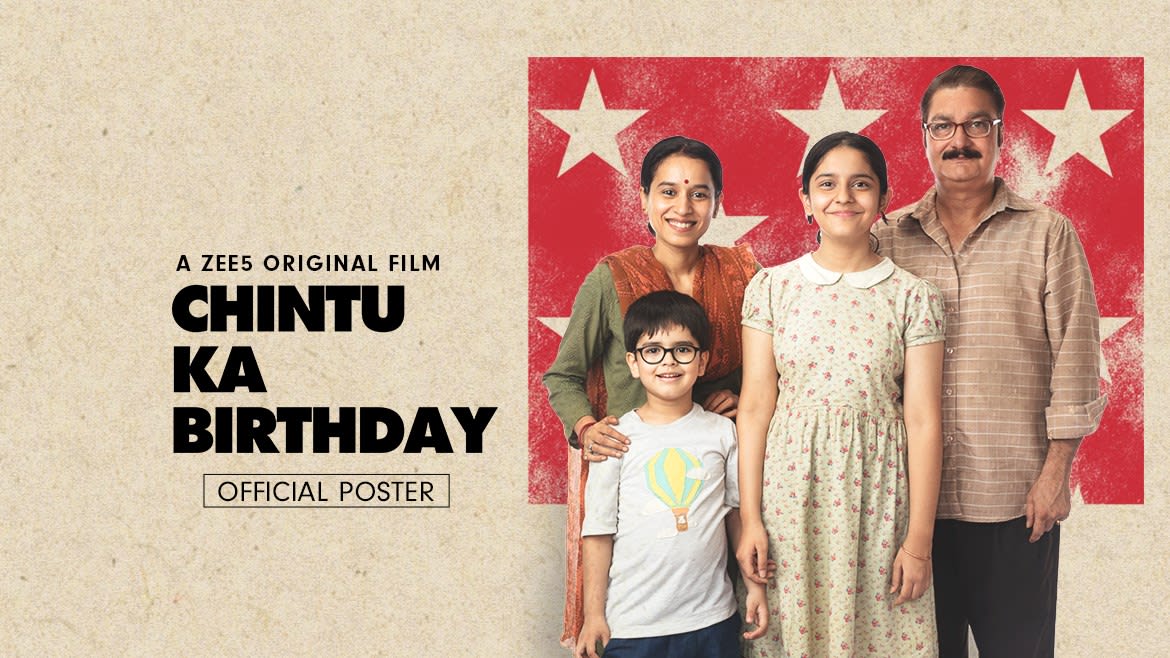 Recently, I watched trailer of an Indian movie 'Chintu Ka Birthday'. The film was created by Satyanshu Singh and Devanshu Singh. They have won the prestigious National Award for their short film 'Tamaash'.
The film
'Chintu Ka Birthday' stars Vinay Pathak, Tillotama Shome, Seema Pahwa, Bisha Chaturvedi, Vedant Raj Chibber, Reginald Barnes, Nate Scholz, Khalid Massou, Mir Mehroos among others.
It was screened in Jagran Film Festival in 2019 and won Best Film (Viewer's Choice) Award there.
The timeline of movie is based on the US Iraq war in 2003.
As the title says, the plot of film revolves around the Chintu's Birthday.
The Chintu wants his family to celebrate his birthday with his friends.
The whole family is busy in making preparation for his birthday celebration.
Suddenly, a ear deafening loud noise is being heard and someone knock at their door. Chintu's father opened the door and there are armed US soldiers standing there.
As they entered the house, the life of the family takes a sudden 360 degree turn.
Whether Chintu's family is able to celebrate his birthday or not, for that we have to wait till June 5. And, it is going to be streamed online on Zee5 which is Zee media networks' digital platform.
The trailer is amazing. Basically, its like a short film. From the trailer, I can say
Vedant Raj Chibber has shown the innocence of Chintu and Vinay Pathak who played the character of Chintu's father reminds me of Roberto Benigni's character from Life Is Beautiful.
Image Source: Zee5